Sanitary Pads
because nobody should have to miss school !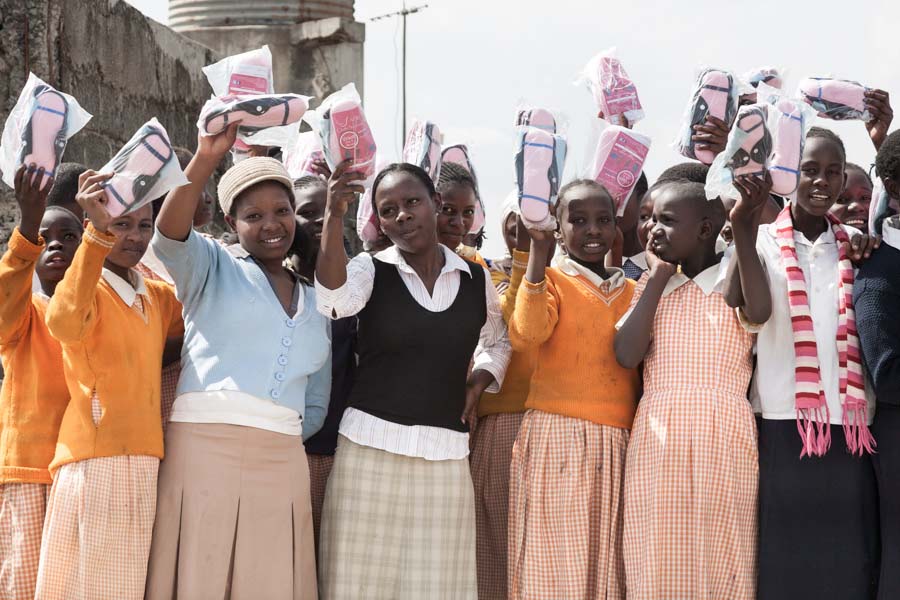 Sanitary pads, it might be a topic that is still taboo in most households, but nonetheless very important for City Shine's school girls.
Lots of people don't think about the difficulties girls encounter when they start their period. Girls can't easily afford disposable sanitary pads. Instead, they use traditional materials such as cloth or items like paper or tissue, which can be unhygienic and could lead to infection. As a result, girls decide to stay home because they don't feel comfortable during their periods. Girls can miss 3-5 days of school because of this issue.
City Shine Foundation thinks it's important to break the taboo around menstruation and that's it's important to ensure that also girls receive the quality education they deserve, and ultimately lead a healthy and dignified life.
AFRIpads manufactures low-cost, reusable (washable) cloth sanitary pads in Uganda. The sanitary pads are made by local Ugandan women giving them the opportunity to generate an income and send their kids to school. At the same time AFRIpads' menstrual kit provides schoolgirls with affordable, environmentally-friendly (washable) menstrual protection for up to 1 year.